We're Open
Updated Times Below
Gold Reef City Updated Theme Park Ticket Prices
ONE PRICE, ENDLESS THRILLS
Imagine you're upside down on the Anaconda… then you're hitting the multiple trampolines at Jump City… time to go backwards in time, you're getting ye olde selfie taken in the Gold Rush era at Memories… back for another injection of adrenalin, you're soaked on the Log Ride… enough of the High Flying Maverick – you're taking it easy with a 4D theatre experience (or so you think!)… and that's all before lunch – which brings a choice of over 12, that's right, over A DOZEN, dining experiences, all in one place, Gold Reef City, at one price of R250 per person.
Online bookings only – No tickets available to purchase at the gate.
The Theme Park will be closed for a private event on the 18 November 2023.
| Theme Park Bookings | Prices |
| --- | --- |
| Parking | Free |
| General Admission | R250 per person |
| Gold Rewards cardholder General Admission | R225 per person |
| Platinum Rewards cardholder General Admission | R210 per person |
| Black Rewards cardholder General Admission | R200 per person |
| Theme Park Group Bookings | Prices |
| --- | --- |
| 1 - 50 people | R250 per person |
| 51 - 200 people | R235 per person |
| 201 - 700 people | R225 per person |
| 701 - 1,500 people | R215 per person |
| 1,501 - 2,500 people | R200 per person |
One Price Ticket For A Full Day Of Value!
The much-loved, multi award-winning spot Gold Reef City is – without doubt – the best value you'll get for a full day of entertainment anywhere in Jozi. Where else will you find 18 thrilling theme park rides, 13 other interactive attractions and now not 13, but 23 dedicated kiddies' rides? That's right… we've added 10 new rides for the young ones to enjoy; plus the 4D Theatre experience, a full on Trampoline Park – Jump City, and so much more. And here's the best part… all of this – and the priceless moments of joy, laughter, fear and adrenalin – for only R250 per person. It's a new one-price-fits-all, super-value, book-online-only experience, right on your doorstep! 
Even if all you do is only ride on the Big Wheel, it's definitely a bargain price for a fantastically fun day out in the City of Gold. But, what's a visit to Gold Reef City Theme Park without taking the true test of courage on the Storm Chaser or the legendary Tower of Terror? Jozi's two 10/10 Fear Factor rides! And if fear and adrenalin are not your friends, the Lazy Boats will float your boat, or why not try your hand at adventure mini golf. There's also the Balloon Ride, Cups & Saucers, Big Swing – all zero fear-factor rated! Why not challenge yourself (and your friends or family) with a variety of fairground-style games – or get a little retail therapy in the quaint stores selling souvenirs, photo memories and more.
For the history buffs, you can spend the day learning about Jozi's fascinating mining history, riding around the Theme Park soaking in the sights and sounds from the comfort of the fun train! Stop off and take a selfie when you visit the unique Train Museum, with one of the world's last remaining bullion coaches. Take yourself on a walking tour back in time, and for an extra R50 until 31 March 2022, you SAVE R70 to experience SA's only authentic underground mine, including the live Gold Pour and a peek inside historical Mine Houses. Or experience the Full Heritage tour with one of our experienced guides for only R190 per person. 
The uniquely yesteryear ambience makes Gold Reef City Theme Park the perfect venue for every occasion! If you're looking to tie the knot, the Wedding Chapel will take you back to 1879 when the first couple declared their undying love in this romantic chapel. And just imagine the joy and delight of a birthday party with all the thrills – now with an extra 10 brand new rides – for even more hours of carefree fun.
There is literally nowhere else you can get this much entertainment, as many thrills or a bigger variety of the fastest, highest, most twisting and turning thrill rides in the southern hemisphere. How do we know? Gold Reef City Theme Park was voted 2020's Coolest Local Entertainment place (Sunday Times Gen Next Awards), Best Amusement Theme Park (Pretoria News Readers' Choice Award), Runner Up for Best Day Visitor Venue (Pretoria News Readers' Choice Award) and 2019's Most Loved Local Entertainment spot in SA (Most Loved SA).
Booking your day of endless thrills is as simple as buying your one price ticket online. Tickets are no longer available at the gate so make sure you've got yours by booking via our convenient, friendly online booking system.
Gold Reef City Free Birthday Entry!
Our birthday gift to you!
Entrance to the Theme Park is free on the day of your birthday on the presentation of your valid ID book, birth certificate, Passport, or Driver's Licence!
Valid identification cannot and will not be verified via electronic devices, such as: Cell phone, Tablet, Laptop, etc…
A picture or copy of identification cannot be verified as a valid form of identification.
Should your birthday fall on a day the Theme Park is closed – i.e. If the Theme Park is closed on a  Monday, Tuesday, or Wednesday you will need to visit the Theme Park on the Sunday before your birthday. If the Theme Park is closed on a Thursday and Friday, you can only visit the Theme Park on the Sunday after your birthday.
No prior online booking is required for the birthday person if you are visiting us on the day of your birthday. Bookings are essential for all family and friends visiting the Theme Park with you on the day.
Conditions: Free entry applies to the birthday boy/girl only. Student cards are not accepted as proof of ID.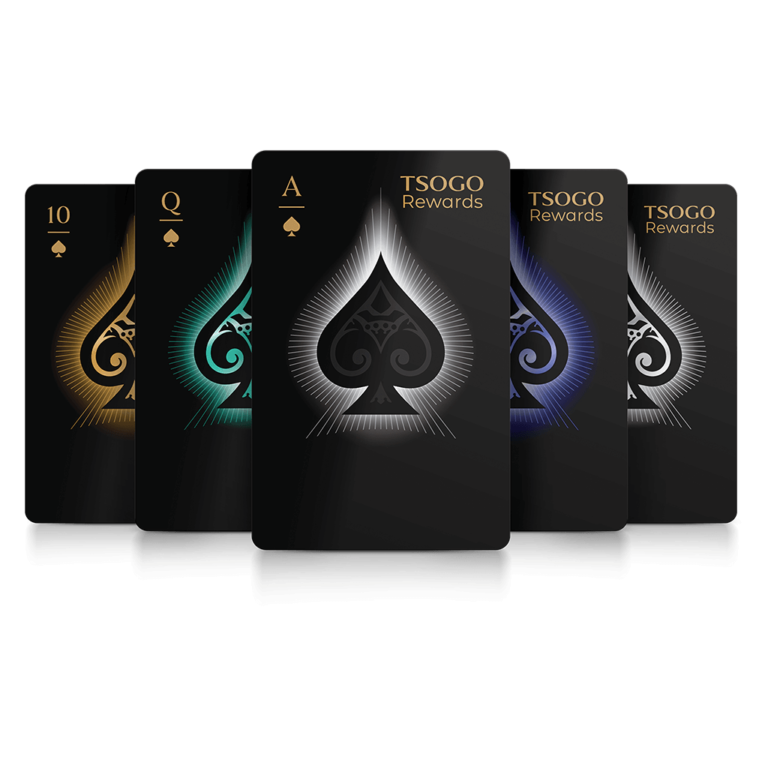 Our Gold Reef City Rewards Programme aims to reward our members each chance we get. No frills, no fuss – just relevant benefits that you can actually use!